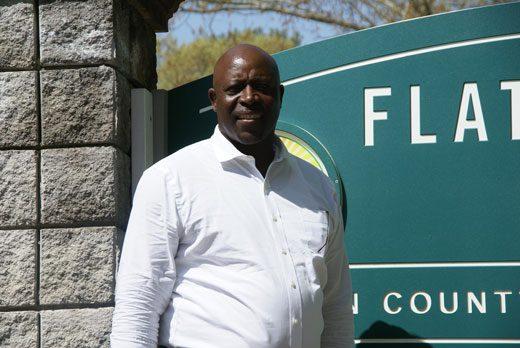 What should the top priorities of a youth athlete be?
The top priority of any youth athlete is education. Whether he is the fast and most outstanding athlete in his age group, the percentages bear out that the odds are against any and all athletes to make it as a professional. But, if he has his education and can guide his own future, even if he makes it as a pro. There is nothing wrong with a goal to be a professional athlete, but a professional athlete with a degree and a plan for the future is a very endowed individual.
What are some Team Building Activities that you do?
My Team Building Activities include activities that bring the parents and coaches together. My goal is to try to teach the coaches the most I can to help them be better coaches and leaders for our community. Parents night, opening day ceremonies, Park gatherings.
What is your Program Philosophy?
My program philosophy is "One community, One family". My philosophy also deals with coaches taking on the responsibility of being the leaders of the community that will guide the future men of tomorrow.
What is your favorite youth sports memory?
My favorite Youth sports memory is watching my son play youth football. Watching him try to teach his teammates the drills and skills we taught on the High school level and being successful with it.
How do you motivate your participants (kids, coaches, parents)?
I try not to interfere with my coaches, I will try to give advice or ideas that might help them. Hopefully my time as a Head Coach gives me some credibility with my coaches. I motivate my parents by keeping them inform and having an open door policy. By being visible in my park and games, and by engaging my parents in conversation about how we can make things better.
How can you have a productive coaching staff environment?
Rules, guidelines, structure, fairness, dedication and cooperation.
How would you describe a typical week of practice during the season? How are game days different?
A typical week of practice would include, preparing for teams arriving between 5 and 6 PM. preparing the park with lights if needed, checking the grounds. Walking around watching practice if time allows. The game days are full of excitement in the air. Different teams arriving. I always want the fields prepare and ready when teams arrive, some as early as 7:30pm. Watching all the parents and fans arrive. Watching the park fill up and once you see the officials walking toward the field, concession stand smell starting to move out into the grounds, you have the entire atmosphere game day atmosphere.
What is your goal for your park?
My Goal is that North Clayton, Flat Shoals be the most exciting and comfortable park in our Clayton County system. A place where you want to bring your family for a day in the park.
Click here to view a video about North Clayton/Flat Shoals Park!