Virginia Burton Gray Recreation Center
Recreation Services Employees exemplify
"We RISE UP………….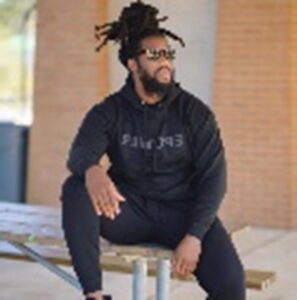 Omari Jones – Virginia Burton Gray Recreation Center
"Omari exemplifies the theme for VBG, which is We rise up for EQUALITY. The theme is for the PEOPLE of Clayton County to get involved with our center no matter the race gender or belief, we are all ONE race and that's GODS race. Thanks for everything!" – Jimmie Jones
Two Basketball Gyms
Fitness Center
Indoor Walking Track
Indoor Swimming Pool
Community Room (For Rent)
Meeting Room (For Rent)
Multi- Purpose Room (For Rent)
Game Room
Aerobic Room
Welcome to Virginia Burton Gray Recreation Center
Current Registration Dates are:
| | | |
| --- | --- | --- |
| Registration Date | Late Registration (+$10) | Class Dates |
| October 10th ~ October 29th | October 24th ~ October 29th | October 24th ~ November 26th |
*There will be a $10 fee for late registration.
*Additional $10 fee for Non-Clayton County Residents*
Monday ~ Friday Registration is from 8:00AM ~ 8:00PM
Saturday Registration is from 9:00AM~5:00PM
Register for the following Classes:
Aqua Fusion
Aqua Aerobics, also known as water resistance training, is a form of exercise which provides cardiovascular conditioning (increasing your pulse and your breathing rate). Water exercise equipment such as pool noodles & water dumbbells will often be utilized in these classes.
Fundamental of Basketball
Designed to educate students on the rules & regulations of basketball.  Plus, the importance of keeping a positive attitude.
Soul Flow with Unrestricted Yoga
Yoga is for everyone & every body type!  Come learn yoga techniques to improve your breathing & overall body awareness with a soulful twist!
Chair One Fitness
Chair one fitness is a comprehensive chair exercise program created for individuals who have joint problems.
BM Fit Camp
This program will get your mind right & body tight.  Boot camp is a challenging program designed to get you in top physical condition,
 Hip Hop X
This class is designed to blend traditional cardio steps with hip-hop dance movements.
Energy Dance
This program is designed to teach you how to dance.
Beads and Things
This class is teaching the fundamentals of beading, allowing the participants to create rings, necklaces, bracelets, and more.
Line Dance
This class will teach basic line dance moves & introduce students to line dance terminology.
Lessons Youth (Ages: 3- 17)
Registration August 15th ~ September 3rd
Classes Start August 29th ~ September 21st
8 Children Per class
Class Day & Times
5:30PM ~ 6:10PM
6:20PM ~ 7:00PM
7:10PM ~ 7:50PM
Click here to download Classes at Virginia Burton Gray
If you are ready to register CLICK HERE