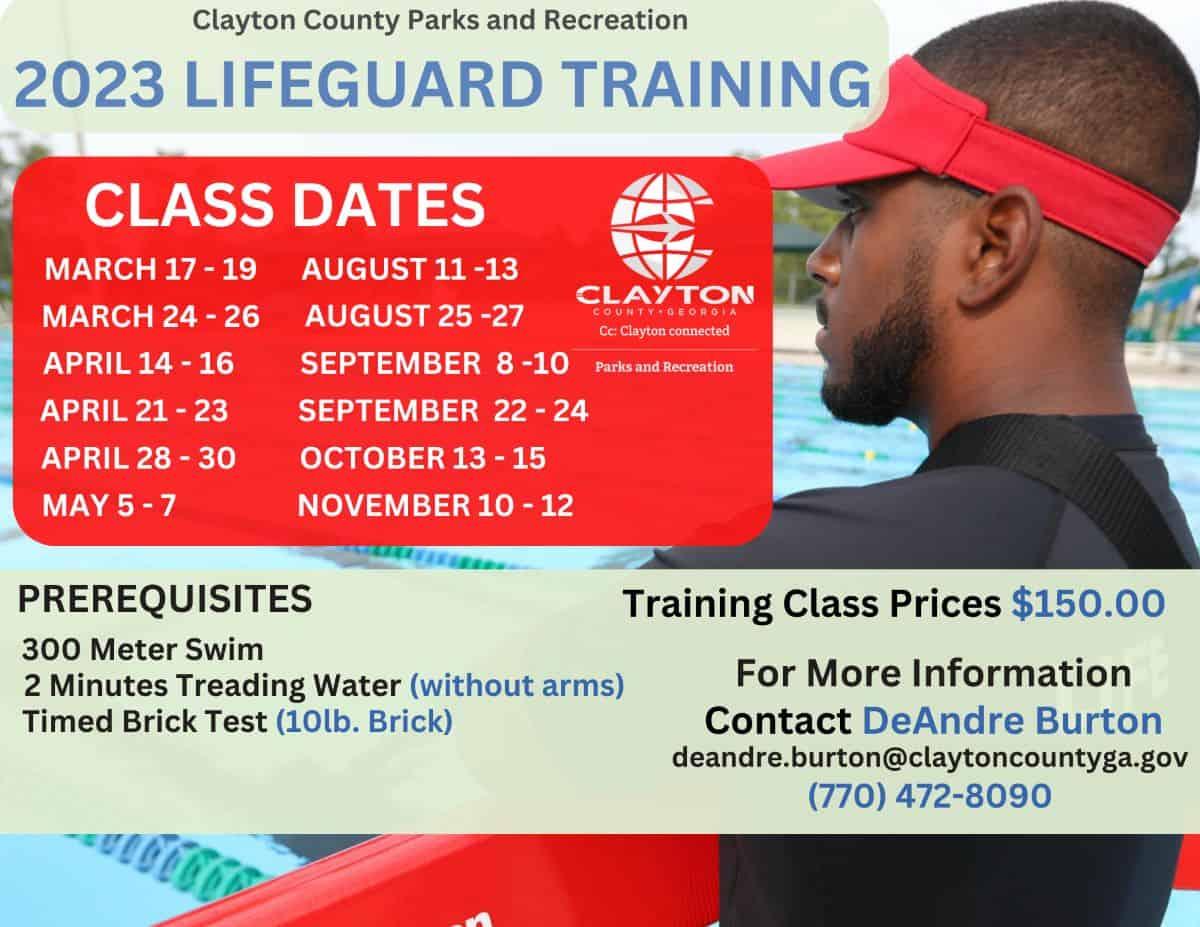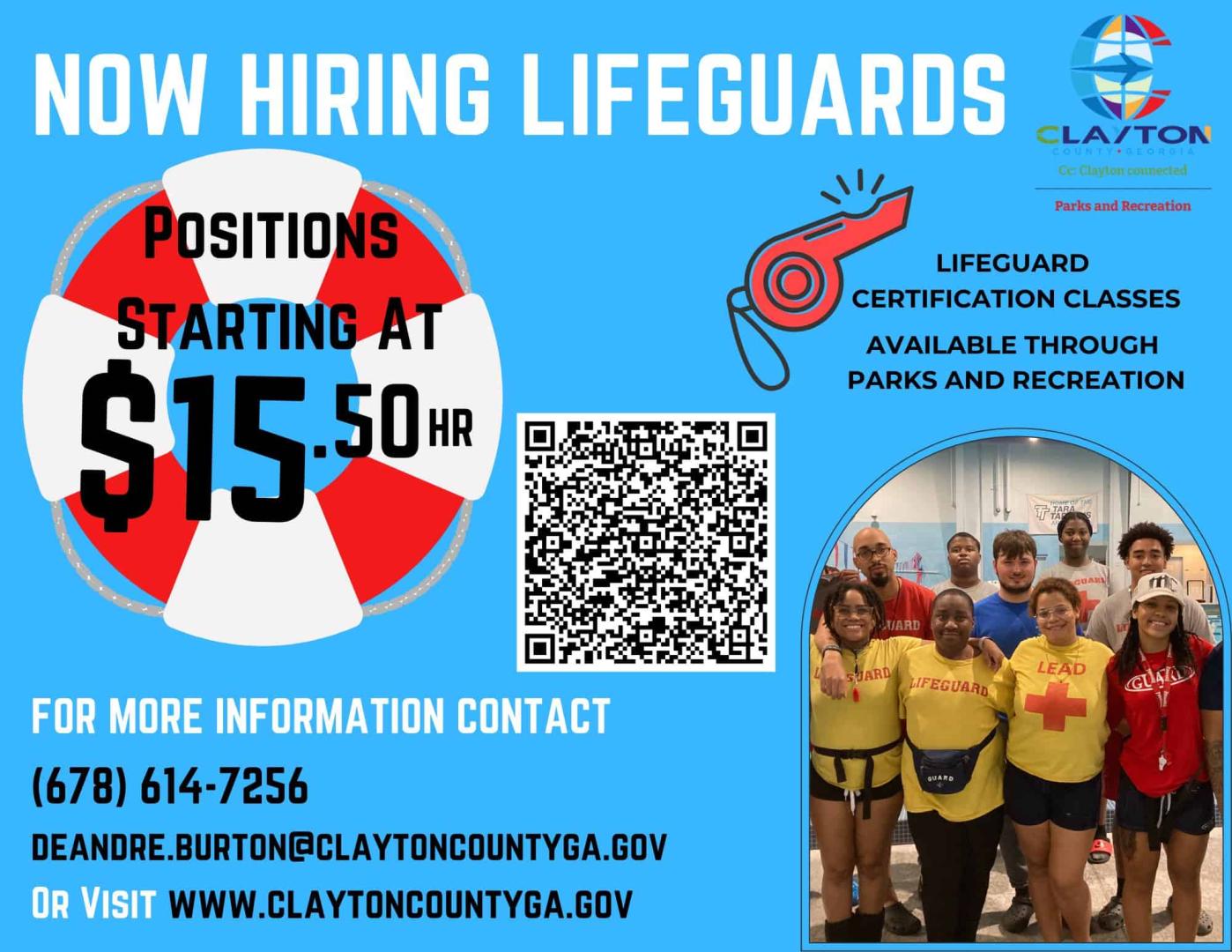 MUST MEET MINIMUM REQUIREMENTS: Must be 16 years of age or older to be able to work in Clayton County.
Must be able to work on weekends and holidays. Must possess a valid driver license
or a picture I.D. and an original social security card at time of interview. A work permit will be required if
the applicant is 16-17 years of age. May be required to work up to 25 hours per week.
American Red Cross Certification preferred. Must be able to pass an American Red Cross Swim Test.
To apply click HERE
Call for more info on lifeguard training call (770) 318-8213)