Jim Huie Recreation Center & Steve Lundquist Aquatic Center
Recreation Services Employees exemplify
"We RISE UP………….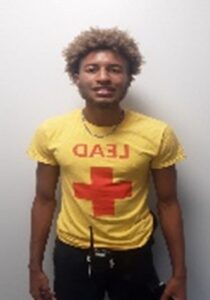 Jacob Copeland – Aquatics
"Jacob is a lead lifeguard. He has been a tremendous aide to our constituents & community at Clayton County Spivey Splash Water Park. He is the ideal employee, very reliable, a good communicator and is punctual. His peers usually look up to him and respect him as their supervisor. He takes a lot of initiative and leads by example. Jacob is someone who we can trust leading our lifeguarding staff. Thank you, Jacob Copeland we really appreciate your hard work and dedication. Keep it up!" – Jeramie Reeves
Basketball Court
Fitness Center
Community Room
1 Warm –up 25 meter pool.
1 Lap Pool, 50 meter pool.
Welcome to Jim Huie Recreation Center
Class Registration Dates 2022-2023
| | | |
| --- | --- | --- |
| Registration Date | Late Registration (+$10) | Class Dates |
| December 12th-January 7th | January 2nd- January 7th | January 2nd- February 4th |
| January 30th – February 18th | February 13th- February 18th | February 13th- March 18th |
| March 13th- April 1st | March 27th- April 1st | March 27th- April 29th |
Jim Huie Recreation Center Classes
Total Body Workout
Mondays & Wednesdays:  5:45 pm-6:45 pm
Power Up
Tuesdays & Thursdays 7:00pm-8:00 pm

Saturday 9:30 am-10:30 am

Spinning
Tuesday & Thursday 6:15 pm-7:15 pm
Spinning
Wednesday  12:00pm-1:00pm
Intro to Yoga
Saturday 11:00am-12:00pm
Tae Kwon Do
Tuesdays 6:30 pm – 7:30 pm

Saturdays 12:00-1:00 pm

Drama & Performance
Tuesdays 6:00pm-7:00pm
Aqua Aerobics
Saturday 12:30 pm – 1:30 pm
Arthritis Therapy
Tuesdays & Thursdays:9:45 am-10:45 am
H2O Works
Tuesdays & Thursdays 11:00 am-12:00 pm
Cardio Splash
Mondays & Wednesdays:4:45 pm-5:45 pm & 6:00 pm-7:00 pm
Click HERE to download Class Registration Dates
If you are ready to register CLICK HERE 
Be on the lookout for more classes coming to Jim Huie Recreation Center!!