Summit Loop
Distance: 1 Mile
Difficulty Level: Moderately Strenuous
Description: Circle largest patch of unspoiled woodlands. Challenge your self by walking clockwise up our steepest incline to the top of Back Mountain, benchmark elevation 1,116 ft.
Pond Loop
Distance: 1 Mile
Difficulty Level: Easy to Moderate
Description: Circumnavigate four ponds and observe a wide variety of birds and aquatic wildlife. Big Pond offers a dock for a closer look and scenic view from the dam along the trail.
Perimeter Loop
Distance: 1.5 miles
Difficulty Level: Moderate
Description: Enjoy the history and beauty of the preserve on this perimeter path. For an easier hike, walk counter- clockwise to avoid a steep climb up Back Mountain. Try the Boardwalk and Woodland Pond trails for a short side trip to see a spring, swamp, and secluded pond.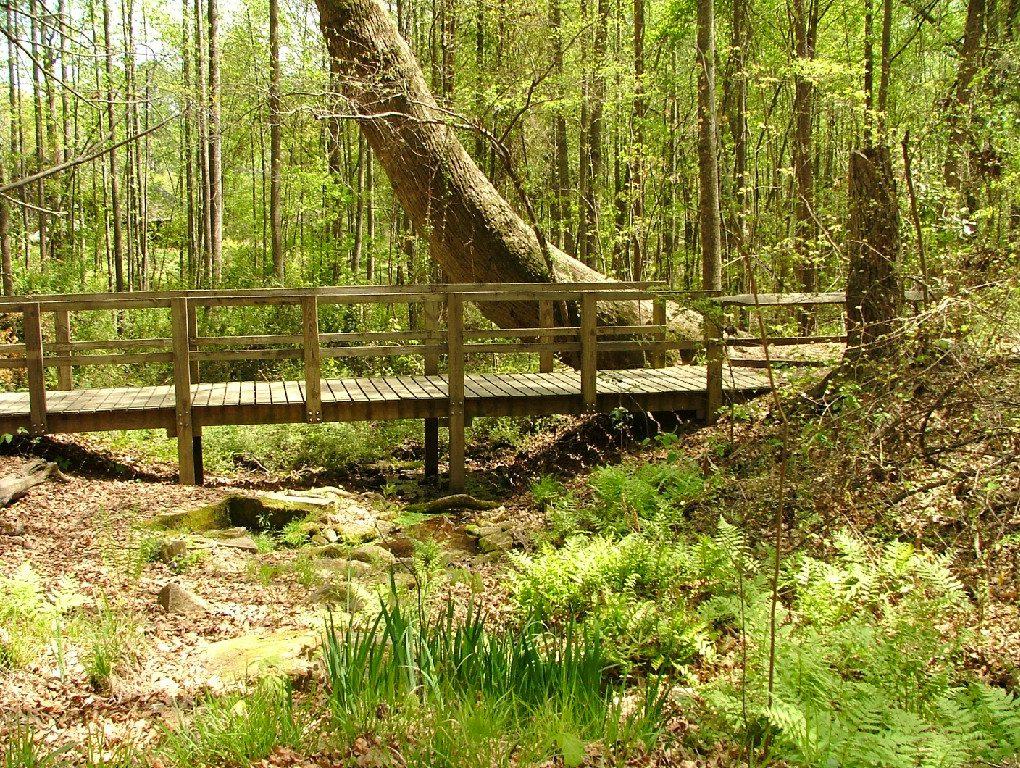 Things to Do While Hiking…
Bird Watching: How many of our winged friends can you identify? Can you find our State bird?
Learn more about the Atlanta Audubon Society.
Fern Challenge: How many ferns can you identify while out on the trails? Here's a checklist to help you: Native Fern Checklist