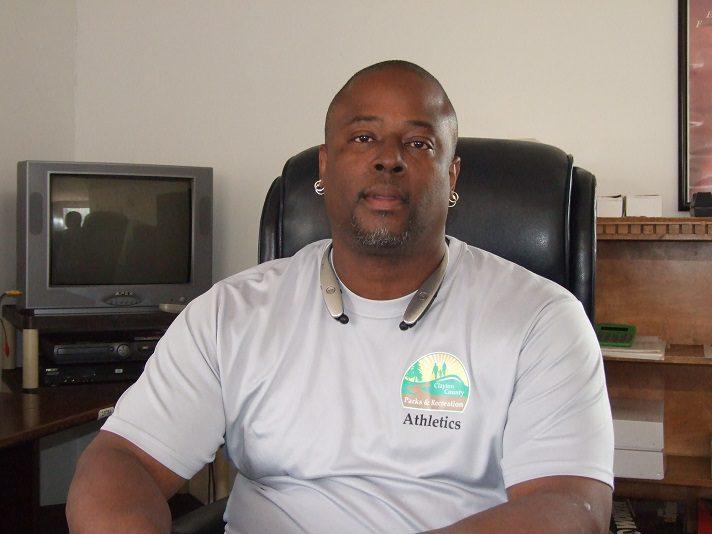 My name is Vincent Wyche and I was born in Atlanta, Georgia. I graduated from Frederick Douglas High School where I played football, basketball, baseball, and ran track. Growing up I played recreational sports with the Cascade Youth Organization. I attended college at Clark College in Atlanta, upon moving to Clayton County I began coaching football and baseball at Rum Creek Park in Jonesboro where my son was participating in the program. Once coaching got in my blood I began to help other coaches in the park with anything I could. Learning what I could from others who had something positive to provide and see what not to do from the others that were doing it for the wrong reasons. This helped better myself and gave me the drive to do what I'm doing now.
What should the top priorities of a youth athlete be?
The top priority for youth athletes is and should always be safety, education, and fun. Safety being making sure all safety training is done and in place. Education being making sure the kids learn the fundamentals of the game. Fun being as long as their having fun they will always have a love for the sport.
What are some Team Building Activities that you do?
Usually with baseball we have a pep rally cookout where we introduce all the teams at the park and cookout and it's a great day at the park. With football finally at Rex last year we also did the cookout for the teams as well as a meet and greet so everyone knew the Coaches and Team Moms of the different age groups to help promote a family atmosphere.
What is your Program Philosophy?
We connect communities through people- parks-and programs by getting both the parents and kids involved in all aspects of the game.
What is your favorite youth sports memory?
I played football at Cascade Youth Organization and I can remember we took a bus to Alabama to play a team and we were getting beat bad at half-time. The Coaches came in and told us what we were doing wrong and what we needed to do to win. We came back in the second half and won the game. The team was older than we were but it showed it doesn't matter the size of the fight, but the fight in the dog.
How do you motivate your participants (kids, coaches, parents)?
Be their biggest fan, support them at practices and games. They see that you care about what they are doing and you ask about how school and home life are going and they can tell you are interested in them as a person and not just there because you have to be.
How can you have a productive coaching staff environment?
The easiest way to foster is led by example. Be willing to help with their practices if need be. Always be available when coaches need some advice or pointers. Be that person they can always go to when they need something handled or have questions. They know if I don't have the answer I will find out and get back to them ASAP.
How would you describe a typical week of practice during the season? How are game days different?
A typical week of practice includes me talking with parents and coaches on how things are going, asking if they need anything or just letting them express any concerns or ideas they may have for a better experience at Rex Park. Game days are the same once you set the example of always being there to listen and take their ideas to heart and not just blow them off. By doing this you foster a positive place for them to come during all of the sporting seasons that we offer.
What is your goal for your park?
My goal for the park is to increase participation and grow the programs based on providing a good atmosphere for learning with the programs that we offer.