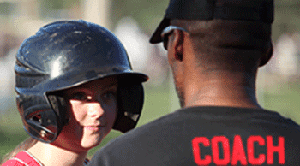 Every coach is subject to both a local and a national background check. Candidates are automatically disqualified for offenses identified in the "Clayton County Athletics Criteria for Volunteer Exclusion."
To complete an online authorization for a criminal history background check, click here.  
Background checks are a critical part of our coaching qualification process.  Recent news reports demonstrate the challenges that are presented when youth leagues fail to properly screen volunteers.
Clayton County Parks & Recreation Athletic Coordinators are responsible for ensuring that all coaches volunteering at their respective parks have completed all phases of certification prior to working with children. All coaches who have obtained their required credentials will receive a photo-ID card which allows them on the sideline at their respective games and provides admission to all gated events. If a coach is ever suspended his/her card is revoked and that coach is prohibited from being within "sight or sound" of programming activities. Failure to comply the prohibition results in the issuance of a criminal trespassing warrant.