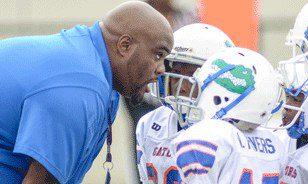 As a requirement for certification and fulfillment of the credentialing process, each volunteer coach must obtain, at his/her expense, at least $1,000,000.00 in negligence liability insurance coverage. It is understood that volunteers act on behalf of the Clayton County Department of Parks & Recreation. As such, there is a reasonable expectation on the part of program participants that these volunteers be held responsible for any malfeasance directly attributable to them and/or their actions. Volunteers are urged to purchase the requisite policy from one of the following Department-approved agencies: National Alliance for Youth Sports, Georgia Soccer , and USA Football.  Many of the aforementioned agencies include the following in their General Liability Policy: Participant Legal Liability Products & Completed Operations Liability Personal & Advertising Injury Damage to Premises Rented.
Head coaches are subject to two additional training components: Head coaches must obtain CPR & 1st Aid certification. All head coaches must attend a 2-hour class with the Athletic Superintendent and/or Athletic Supervisor on team management. In this class they learn the philosophy of Clayton County Parks & Recreation, and they are informed of the County's expectations of them as coaches. They are instructed on practice planning, depth charts, time management, conflict resolution, and risk management.
The efforts and contributions of the Clayton County Parks & Recreation youth sports volunteers are acknowledged in many ways, including preseason coaches jamboree, recognition on the Clayton County Athletics website, proclamations by the Clayton County Board of Commissioners, sport-specific "Coach-of-the-Year" awards, and coaches-only activities, such as cook-outs and competitive sporting events.