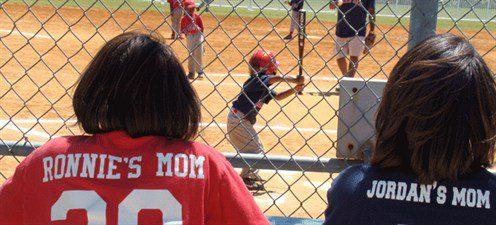 Parents are fundamental to the success of Clayton County Athletics. We agree with the core values presented by the National Alliance for Youth Sports (NAYS). NAYS suggests that the four key goals to a successful youth sports program include learning sports fundamentals, making friends, participating, and having fun. Clayton County Athletics strives to keep these core values at the center of all programming. NAYS also has tips for youth sports parents who want to be good role models for their kids. They include the following:
Get interested in your child's sport.
Be realistic about their abilities.
Get your child to practice.
Let the coaches coach.
Learn the rules of the sport.
Respectfully communicate with the coach.
Let your coach know about any absences.
Provide good pre-game meals for your child.
Be on time to all team events.
Curb your habits (i.e. smoking, drinking, and swearing around the kids).
Cheer for everyone, not just your child or your team.
Support your coaches.
We believe that the season is a success if the kids want to return for a another year! For more information on being a positive youth sports parent, visit NAYS online, and be sure to attend the pre-season parent orientation meetings offered before each season. In these meetings we explain our philosophy of recreation, and we'll let you know what you can expect from us. Your feedback is important, so be sure to complete the pre-season, mid-season, and post-season surveys provided by your respective park coordinator. Whether we've done a good job, or missed the mark entirely, your survey participation will help us improve. For more insight on how to evaluate a good youth sports program, click here. For additional youth sports resources, visit our Links & Handouts section.